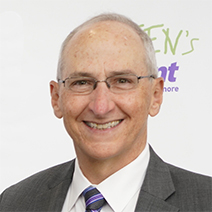 Richard G. Blumenreich, now retired, was a principal in the Washington National Tax Practice of KPMG LLP. He focused on federal taxation involving partnerships, real estate, depreciation, tax credits, amortization of intangibles, and leasing.
He joined KPMG in 1993. Before that, he was in the Internal Revenue Service's Office of Chief Counsel where he was an Assistant Branch Chief in the Office of the Assistant Chief Counsel and an Attorney-Advisor in the Legislation and Regulations Division. While at the IRS, he worked extensively on regulations and rulings regarding the taxation of partnerships, subchapter S corporations, depreciation, tax credits, and trusts and estates.
He received his B.S. degree (with honors) from Lehigh University in 1982. He received his J.D. degree from Boston University School of Law in 1985 and in 1989 his LL.M. (in Taxation) degree from Georgetown University Law School. He was Chair of the Committee on Capital Recovery and Leasing of the American Bar Association from 2004-2006 and is a member of District of Columbia Bar Association.