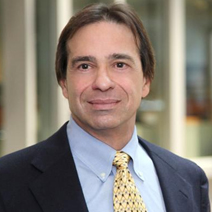 Michael Zeldin is an American attorney and CNN legal analyst. He is a retired principal with the firm of Deloitte Touche Tohmatsu in Washington, D.C.[1] He was the global leader of the anti-money laundering/terrorist financing and economic and trade sanctions practice until his retirement on June 1, 2013. He was Special Counsel to the Buckley Sandler law firm until September, 2017. He has published opinion-editorial pieces for CNN.com, The Wall Street Journal, The New York Times, The Hill, The Washington Times, and The Washington Post. During the Whitewater/Monica Lewinsky/Bush v. Gore time frame he appeared as an expert commentator on CNN, Fox News Channel, MSNBC and other broadcast TV and radio programs.
Zeldin taught law at George Washington University and was the Associate Dean at the Antioch School of Law (clinical programs) until joining the US Department of Justice in 1984. At the Department of Justice, Zeldin was the Deputy Chief of the Narcotics and Dangerous Drug Section, Director of the Asset Forfeiture Office, Director of the Money Laundering Office, and Special Counsel to the Assistant Attorney General, Criminal Division for money laundering matters. In 1997, he testified before United States House of Representatives, Committee on the Judiciary Subcommittee on Crime on the topic of international money laundering.
Zeldin joined the Board of KEEN Greater DC in October 2013.