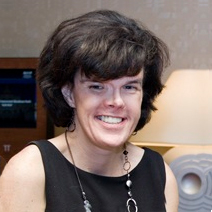 Beth Wenger joined KEEN Greater DC's staff as Program Manager in May 2008. She has been volunteering with KEEN for more than 24 years, served on our Board of Directors for six years, and continues to volunteer as the program coordinator of KEEN's Young Adult Sports program in Maryland. Beth is also a professional writer and editor with a B.S. in Psychology and Marketing/Business Administration from Albright College in Reading, Pa., and a Publication Specialist Certificate from George Washington University.
Prior to joining KEEN's staff, Beth held senior editor and writer positions at a couple of association magazines, where she managed editorial content and production, and wrote and edited articles on business management, group tour travel, and the business of infection prevention in health care settings.
Contact Beth at [email protected].